Bernie Donohue, CPA
Owner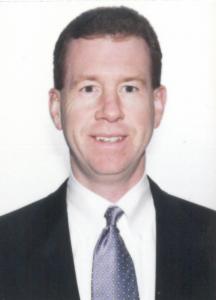 Phone (781) 569-0070
Email Loading Email...



Bernard L. Donohue, III has over thirty years of experience in public accounting and is currently in practice at his own firm, which he formed in August of 2002. His background includes partner for nine years with Feeley & Driscoll and partner at Puniello & Donohue, LLP, both in Boston, MA. He has also been an Adjunct Professor at Suffolk University Law School where he taught a course entitled Accounting for Lawyers.

Bernie's experience includes working with not-for-profits and closely-held businesses in many industries including healthcare, schools, trade groups and other not-for-profits, distribution, construction, real estate, and law firms. His experience includes auditing, accounting, strategic planning and business consulting, budgeting and financial projections, accounting systems and merger/acquisition issues. He also works extensively with business owners, executives and high net worth individuals with respect to income tax planning and strategies.

Bernie received his undergraduate degree in Business Administration/Accounting (Magna Cum Laude) from Suffolk University and has a Masters Degree in Taxation from Bentley College. He is a CPA, a Series 7 NASD Registered Rep, and is licensed as a life, health and accident insurance broker. He is a member of the American Institute of CPA's Tax Division, Personal Financial Planning and Forensic and Valuation Services Sections, as well as a member of the Massachusetts Society of CPA's for which he was a past Chairman for their Extended Healthcare Committee. Bernie has also been the author of numerous articles on law firm management issues and has presented seminars to professional and general business groups on subjects such as tax law changes, law firm management and marketing issues, financial analysis, projected financial statements, business financing and healthcare reimbursement issues.